An
other very very popular variety of moon cakes... Shanghai Moon Cakes......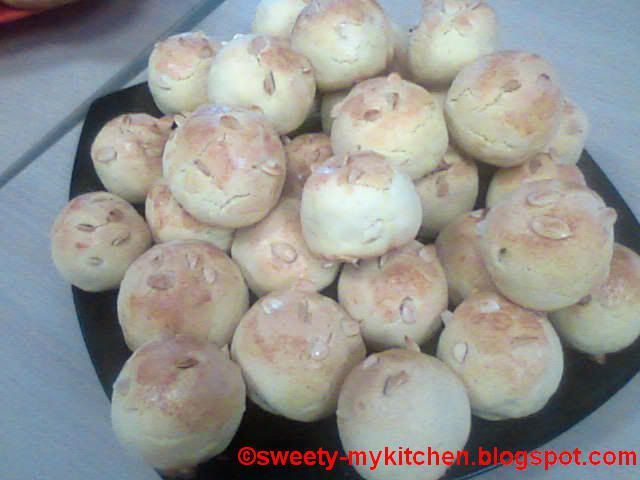 SERVES: 15 MOON CAKES INGREDIENTS


For cover
Plain Flour 250gm
Custard powder 50gm
Baking powder 1 tsp
Amonia powder ½ tsp
Butter 50gm
Shortening (crisco) 100gm
Icing sugar 80 gm (add less if you want less sweet)
Eggs 2
Filling
Lotus paste 600gms
Melon seeds 50 gm
Method
1. Beat 1 egg and keep aside.
2. Add the butter to it.
3. Sieve custard powder, baking powder, icing sugar and amonia powder together into it.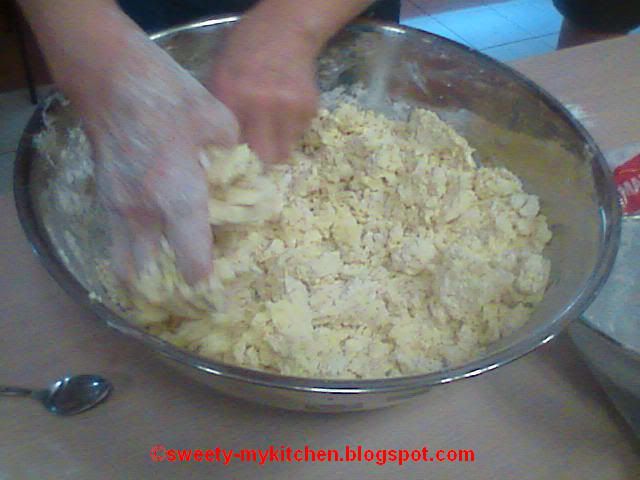 4. Sieve and add the flour little by little into the mixture and make a soft dough. (Do not put the whole flour at one time.) Leave it to rest for 20-30 min.
5. To make the filling add oil to the lotus paste and make it smooth. Then add the melon seeds.
If you wish add the salted egg raw yolk to it.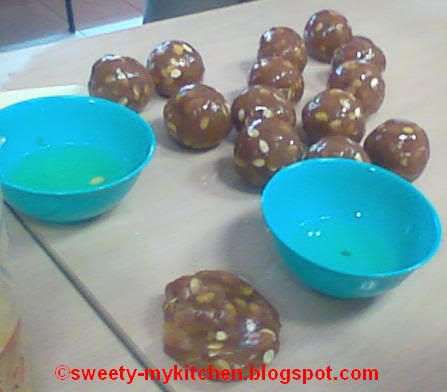 6. Make small balls of the lotus paste of about 50 gms each.
7. Make small balls of the dough of about 20gms each and wrap the lotus paste ball into it.
8. Brush with beaten egg and put some melon seeds on top of it.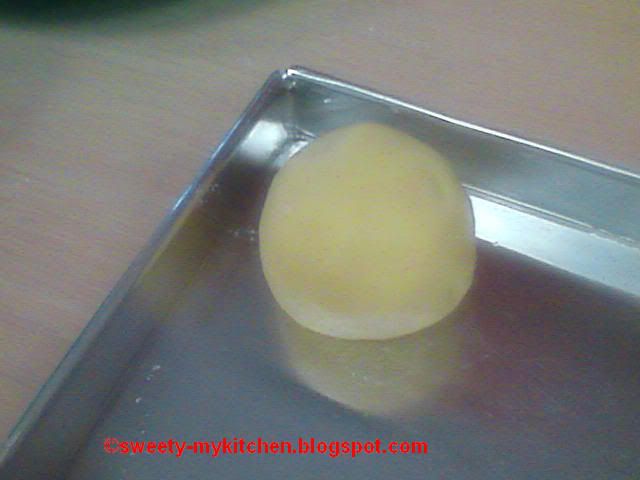 9. Keep in preheated oven for baking at about 200 degrees celcius for 15-20 min.
10. Remove from the oven and keep for cooling.
11. When cool they are ready to eat.

Read more!