A wonderful dish and My husband Speciality... he really makes wonderful pav bhaji... the colour..taste.. look...everything just perfect the way I like it.... This post is posted by me but all other efforts from cutting the veges to taking the snaps are done by my sweetheart.... Thanks Ani.... For the wonderful dish... :)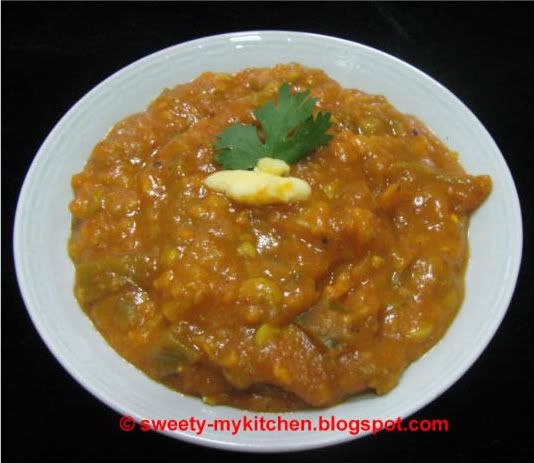 Serves 2
Ingredients
Potatoes 4 boiled and mashed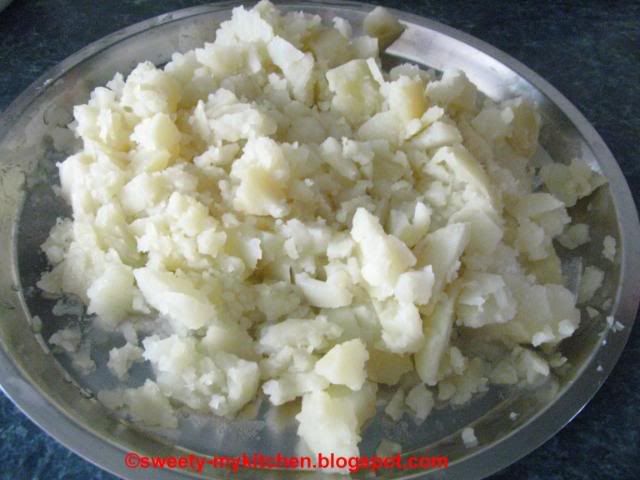 Pav bhaji masala as required (to taste)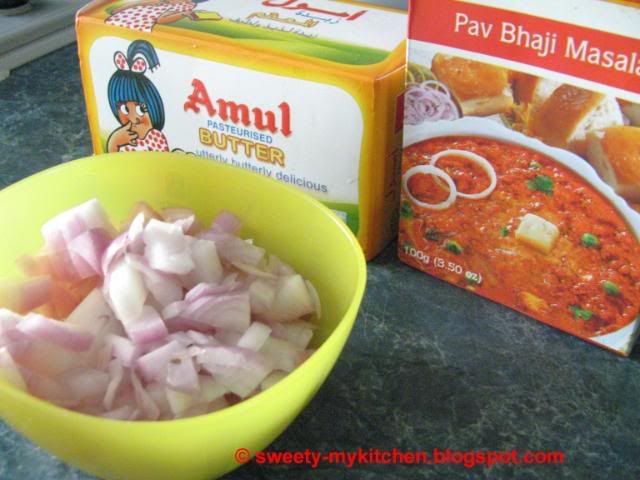 Tomatoes 2 large chopped finely
Red chillies 2 finely chopped
Green capsicum 1 small finely chopped
Cauliflower 1/4 cut into small florets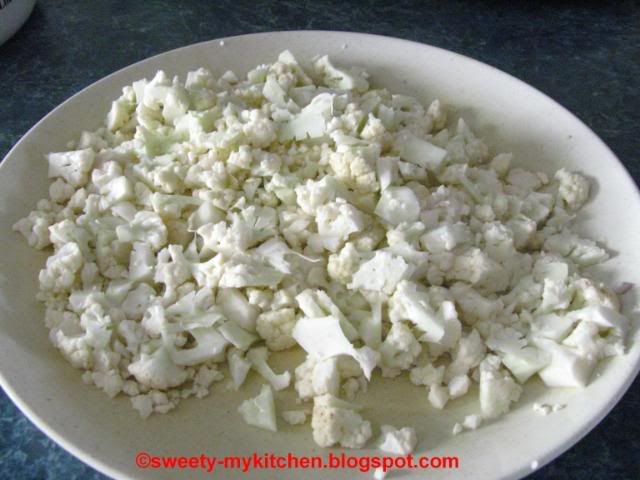 Red chilli powder 1 1/2 tsp
1. Take oil in a heavy bottom vessel. Add little butter to it when its hot add onions and fry them till tender.
2. Add turmeric, red chilli powder, and pav bhaji masala and fry for a min.
3. Add the capsicum, cauliflower, red chilli, peas and fry them till the capsicum is tender.
4. Add the tomatoes and mix them and smash all veges with a smasher in the vessel itself.
5. Add tomaoes and smash again. Add water.
6. Add salt and keep mixing and smashing. Taste and add pav bhaji masala if required.
7. Add a blob of amul butter and ketchup mix. Add serve hot with butter and lightly roasted pav...
Read more!