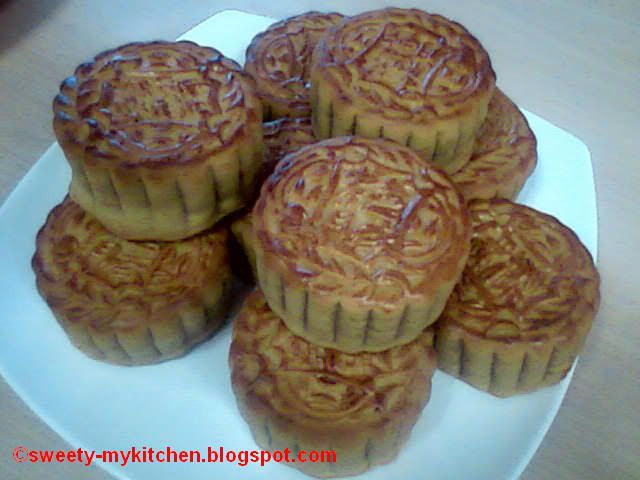 These moon cakes are considered by some to be the original and most luxurious mooncake filling, lotus paste filling is found in all types of mooncakes. There are single yolk, double yolk and vegetarian types in these. Single yolk are the ones which have one salted egg yolk right in the centre representing the bright moon, double yolk are the ones which have two egg yolks side by side and vegetarian are without egg yolk....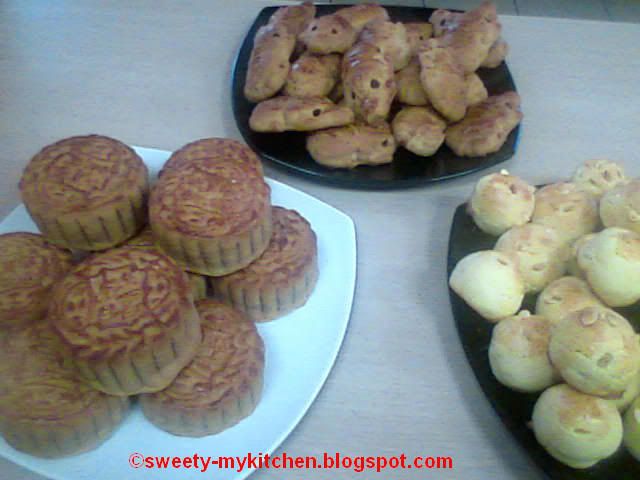 SERVES: 10 MOON CAKES
INGREDIENTS
For the Cover
(Hong Kong Plain flour 300gm
Golden syrup (Lyle's Brand) 175 gm
Egg 1
Peanut Oil 7 tbsp
Alkaline Water ½ tsp
Filling
Melon Seeds 100gm
Lotus paste 2 kg
Salted egg yolk 10 (if you want)
Method
1. Sieve the flour, make a well in the centre and add in golden syrup, peanut oil, and alkaline water and mix everything together. (do not knead) Leave this paste for ½ day for resting.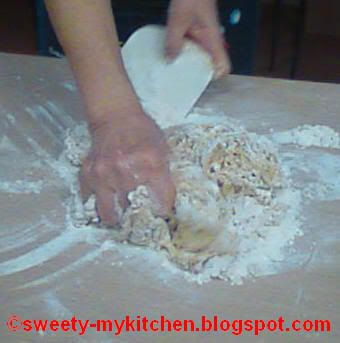 2. If you want to make the dough and keep then make the moon cakes in the evening then add more oil and golden syrup other wise the dough will become dry and the moon cakes will crack.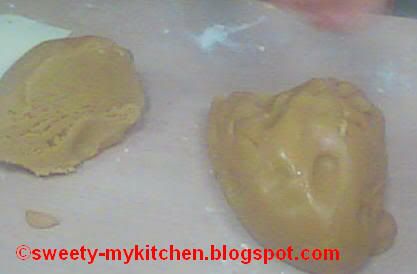 3. So its best to make the dough in the morning and leave it for resting till afternoon and make the moon cakes in the afternoon.
4. Mix the lotus paste with oil and knead till it is smooth. Add the melon seeds and mix. Make small balls of the lotus paste about 150 gm each.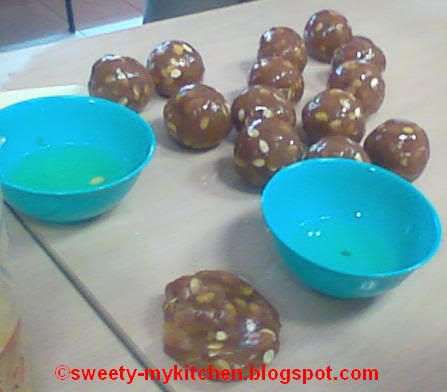 5. If add the egg yolk then wrap the egg yolk in the lotus paste and the weight of both together should be 150gm each.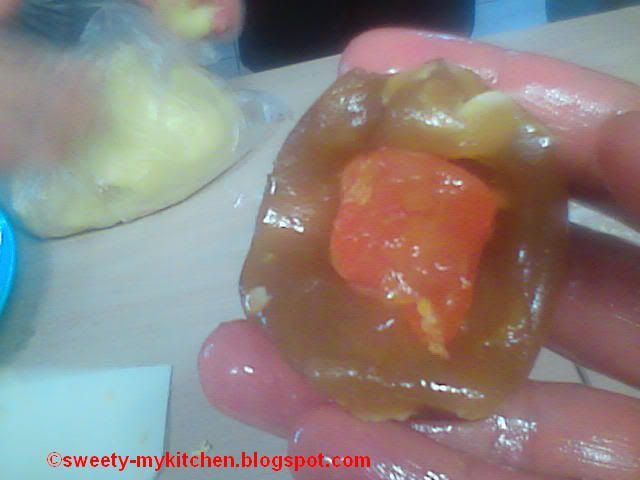 6. Divide the dough into small balls of about 50gm each. Dust little flour and lightly knead the flour. Then again dust a little flour and flatten the dough with the help of a rolling pin.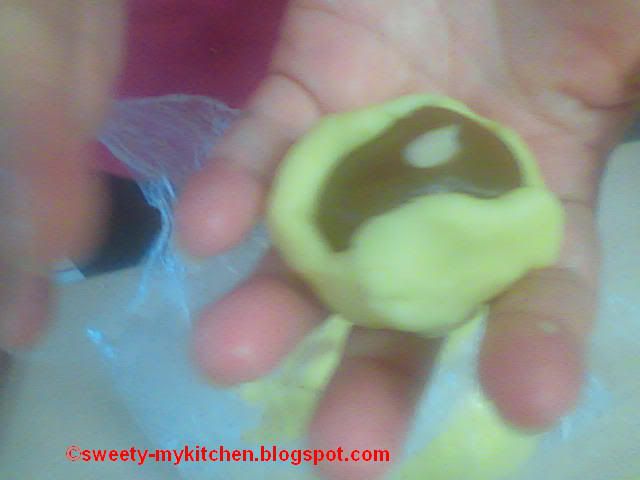 7. Then wrap the lotus paste balls in to it and poke them with the a satay stick to remove the airbubbles if any formed while wrapping the moon cake.
8. Apply little to the hand and make nice round of the moon cake and put it in the mould of desired shape. Tab on the back of the mould and put these moon cakes on a greesed tray.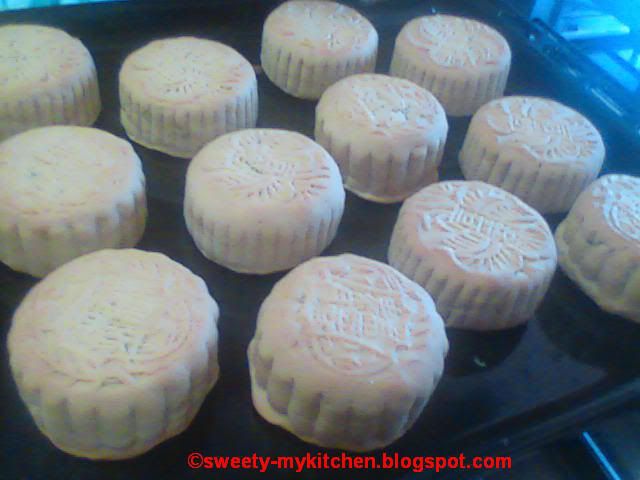 9. Put this tray in the oven for baking at about 150 degrees celcius. After 8-10 min remove from the oven and brush with a beaten egg and keep back in the oven for baking until golden brown.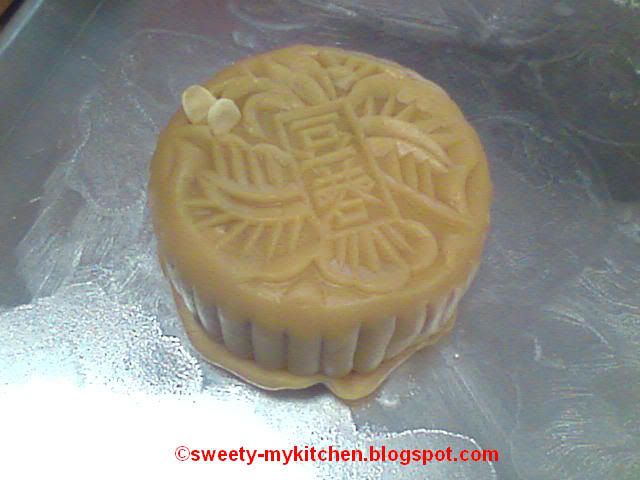 10. When done take out from the oven and remove from the tray and put on another plate upside down in front of fan or air cooler to cool.
11. This will help to cool the cakes and also the oil will drip to the top which will give the shiny look to the moon cakes.
12. Keep these mooncakes until completely cool and then keep in a covered box for atleast 2-3 days.
Then serve these moon cakes.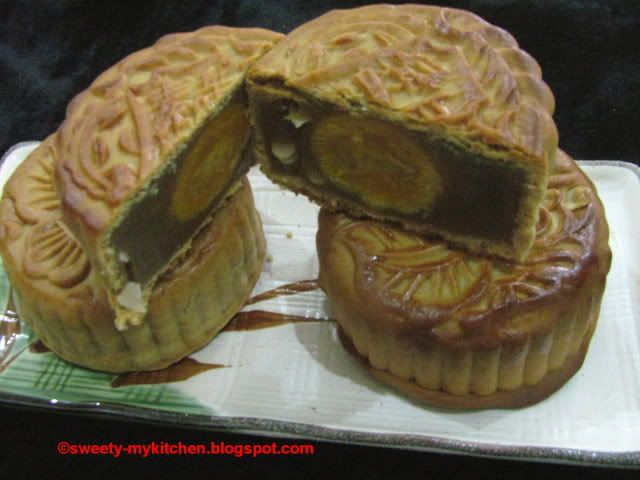 Read more!