This is very quick and nice recipie which can be served as a vege and dal.... so two in one.....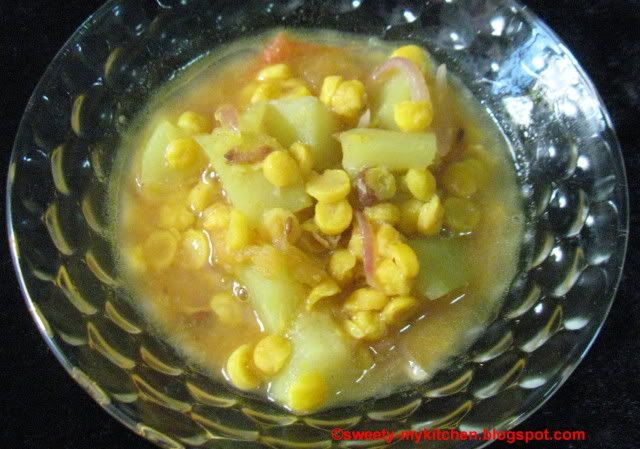 1 cup split gram (channa dal)
1/2 small bottle gourd- peeled and chopped
1/2 tsp red chilli powder
1. In a bowl mix split gram, bottle gourd, slat, turmeric, 1/4 red chilli powder and 4 cups of water and pressure cook.
3. While the dal and bottle gourd are getting cooked on another side h
eat oil add jeera and ones it changes colour add onions.
4. Cook onions till brown and then add tomatoes. Cook for 2-3 min and then add coriander powder, garam masala, dry mango powder and cook for another min.
5. Remove from fire and add green chillies and red chilli powder. Mix and then pour it on the hot dal. Mix gently and serve hot with steamed rice/chappati/puri etc........