One more easy quick and tasty vege......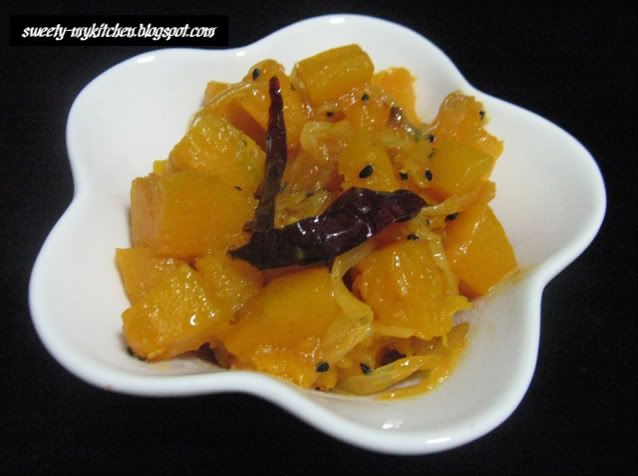 1 large onion, finely sliced
1/2 tsp Kalonji (onion seeds)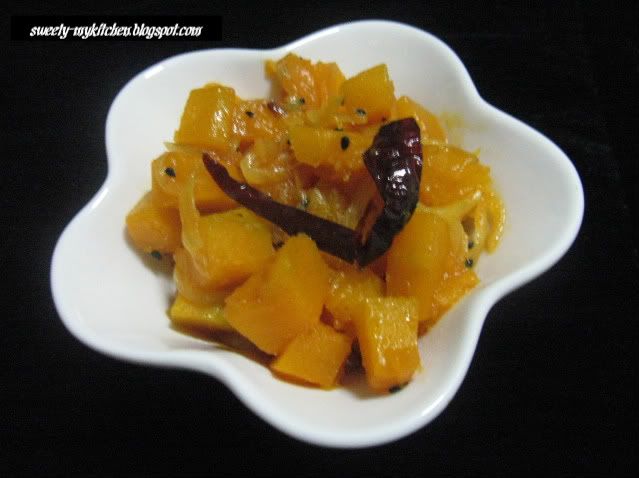 1. Heat oil in a vessel and add kalonji and red chillies to it. Fry for a min and add onion to it.
2. Fry the onions till golden brown. Add the pumpkin, turmeric, chilli and salt and stir fry for few minutes. Cover, and cook on low heat for 10-15 min. Serve hot with
luchi.