Shingada means water chest nut. A very delicious kind of paratha for fasts. This thalipith can be a very good breakfast also.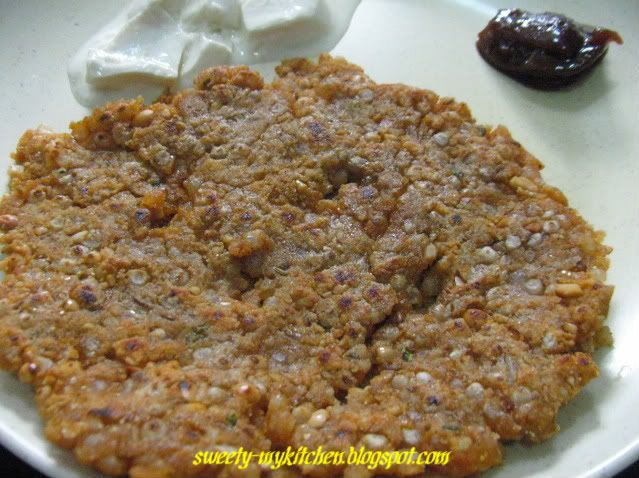 2 Small boiled and mashed potatoes
1 cup Sagoo (soaked over night)
2 tbsp sagoo flour (roast dry sagoo a little and make powder in the mixer)
1 1/2 cup shingada pith (water chest nut flour)
1 ts

p chilli powder (put more if you like spicy)/ 1 green chilli finely chopped
1 tsp coriander chopped (optional)
2-3 tbsp roasted peanut powder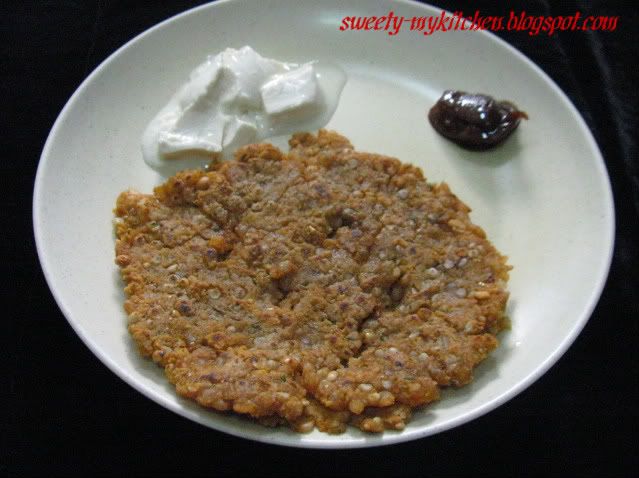 1. Soak sagoo over night with very little water.
2. Take sagoo in a vessel and add boiled mashed potato, shingada flour, sagoo flour, peanut powder, cumin powder, cumin seeds, coriander, lime juice, chilli powder /chilli paste, salt and mix nicely. If needed use little water.
3. Make small balls of it and then directly on cool tava spread with hand.
4. Then put the tava on gas and leave a little oil from the sides. Cook on both sides and serve with yoghurt and lime pickle.