HAPPY DIWALI TO ALL OF YOU!!!!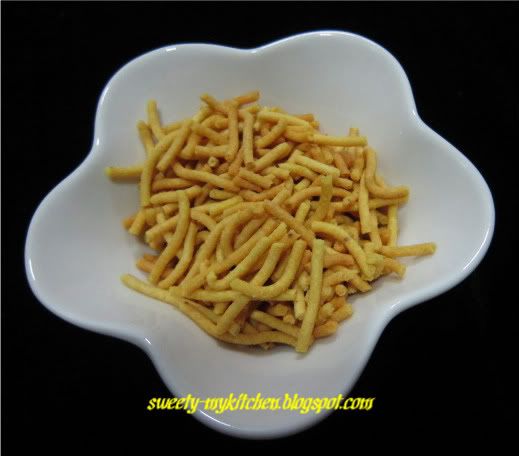 2 tsp Carom seed powder (ajawain)
10 tbsp Chickpea flour (Besan)
1 1/2 tsp chilli powder (optional)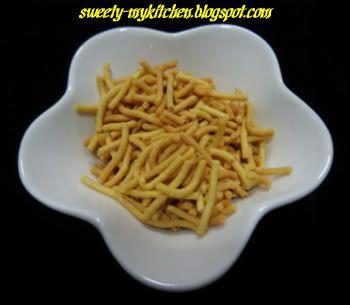 1. Mix oil, water, salt, turmeric, carom seed powder, chilli powder nicely.
2. Once these ingredients are mixed nicely then add chick pea flour slowly slowly till a nice dough is formed. The dough should not be too hard or too soft.
3. Heat oil in a kadhai and then put in the shev making machine and drop shev in a circular motion directly in the hot oil.
4. Fry for a min or two and once done take out and drain on a kicthen towel.
Tip: Apply a little oil to the shev making machine before putting the dough for the first time.