Its holiday season and kids always want some snack. My daughter loves sweet and always asks for chocolate. Its really difficult to say no everytime so I prepared these laddoos....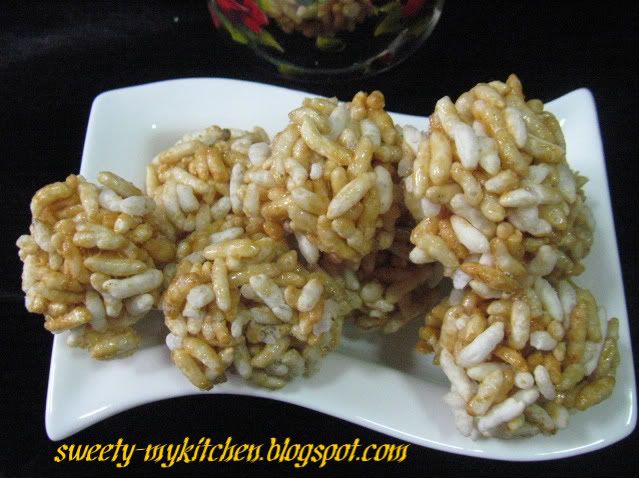 Ingredients
150gms of Kurmura (puffed rice/murmura)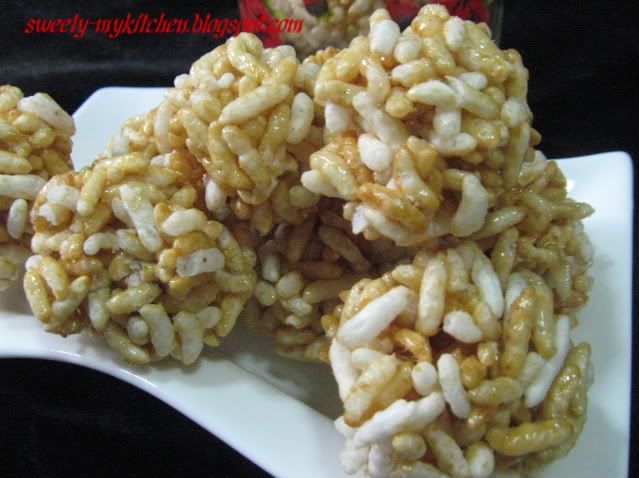 Method
1. Grate or make small pieces of jaggery and take in a heavy bottom vessel. Add water in it and then let it boil.
2. Boil it for around 5-10 min and then when the syrup starts to become thick then take a little water in a dish and put a drop of the syrup in it. Leave for 2 seconds and then check if it forms a balls at once then the syrup is done.
3. Add cardamom powder and mix. Then add puffed rice and mix everything well.
4. Wet your palms a bit and then make balls of the mixture.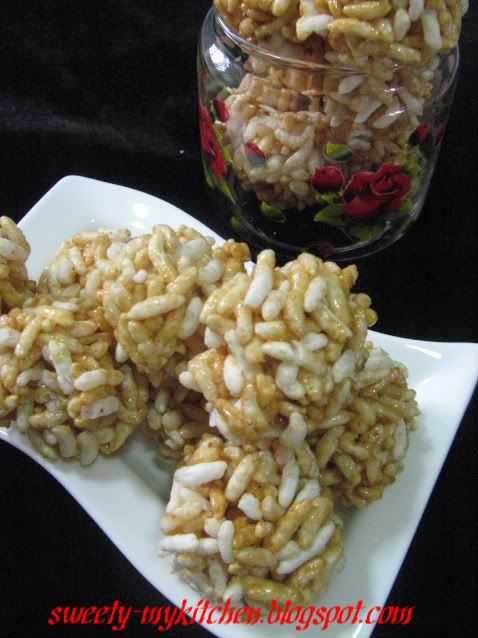 Tip: You can add roasted peanuts in the jaggery syrup to make peanut laddoo. Or even mix peanut and puffed rice in equal quantity (75gms peanuts and 75gms puffed rice) and make peanut puffed rice laddoo.