A wonderful flavoured rice..... For any special occasion.....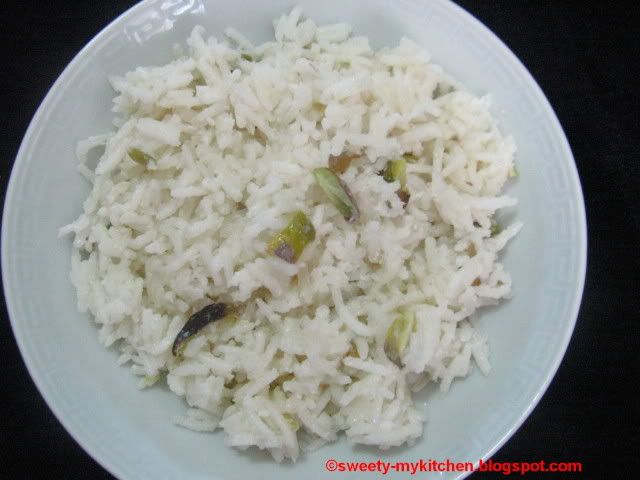 Ingredients
1 1/2 cups Rice (Basmati)
2 tbsp dessicated coconut
1tbsp pistachio skinned and cut into stirps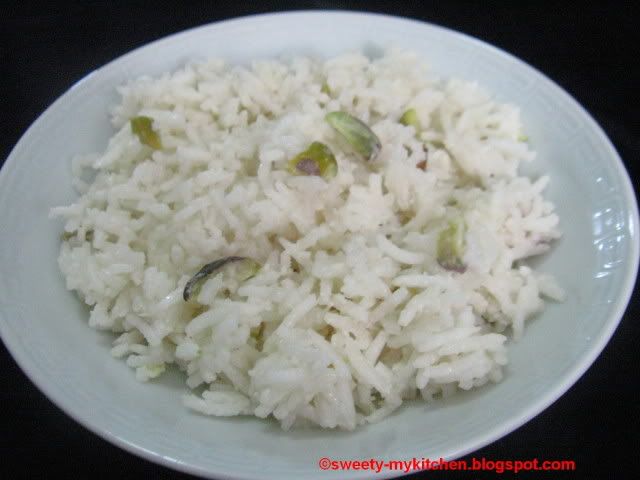 1. Wash rice and keep for half an hour with water in it. Drain and m
ix with the coconut, chillies, salt, sugar, raisins, pistachios, bay leaves, cinnamon and cardamoms.
2. Heat ghee in a vessel and add the rice mixture to it. Fry for 5-10 min stirring constantly.
3. Add the milk and water, and on high flame bring it to boil.
4. Once it starts boiling nicely stir and lower the flame. Let the rice cook and then serve the pulav hot.